SALON & SPA SERVICES

ATTENTION! South Hills Beauty Academy & North Hills Beauty Academy is Open!
The STUDENT SALON & SPA is now taking clients by appointment ONLY . We will be following the governments recommendation for safety and precautions to deter the spread of COVID19, this includes wearing a mask,  a temperature check, and washing or sanitizing your hands upon entry.
Sanitation and Disinfection protocols are enforced daily as well as taking  precautions of students, staff, and clients wearing masks, sanitizing  often and utilizing social distancing. We utilize professional grade disinfecting methods and have also included, sanitizing stations, electro static spray disinfection and state of the art UVC sanitation to our protocols. We take your health and safety seriously!
SOUTH HILLS LOCATION CALL@ 412-561-3381  and we can schedule your appointment Mon – Fri between 10:00 a.m. and 3:30 p.m NORTH HILLS LOCATION CALL @ 412-931-8563 and we can schedule your appointment Mon – Fri between 10:00 a.m. and 3:30 p.m.
PROSPECTIVE STUDENTS: We are open for administration, our admissions team is here ready to answer any questions about enrollment in our programs! We look forward to assisting you in your choice to make your dreams of earning your license to practice Cosmetology, Esthetics, Manicuring or to become an Instructor.
STUDENT SALON & SPA: ALL WORK IS PERFORMED BY STUDENTS AND SUPERVISED BY LICENSED PROFESSIONALS
Supervised Cosmetology School Salon in Pittsburgh, PA
Every trade has a learning curve. No one has ever started something immediately as a professional. The same is no different for a beauty student. At South Hills Beauty Academy and North Hills Beauty Academy, we offer courses for students to learn cosmetology and various aesthetic procedures. By providing a safe school environment, our students are allowed to learn, grow, and push the limits to improve their trade.
We accept students from every professional level and coach them to excellence from the experience level they come to us with. As part of our training and education program, we offer our very own student salon! In this salon, our students are able to work with real clients. This helps them not only have a full understanding of salon processes and hair styling, but also educates them on how to communicate with their customers.
---
Quality Hair Styling For Less
Much of the attraction to our student salon is that customers can receive complex hair procedures for a reduced cost compared to salons. Now, a common concern is, "what if the student messes up on my hair?" Well, with our salon, our students are instructed and overseen by a professional hairstylist at all times. So, there's no need to worry! Our students are directed the entire time and instructed with precision. Also, our students don't start working immediately with customers. Our salon is used as a tool to help already trained students.
---
Services We Offer & When
Our salon is open for evening and daytime services
Our salon offers haircuts, facials, nail, perm, color, and highlight services
Each service is offered by students that are supervised by licensed professionals
IMPORTANT NOTE: Daylight services are first come, first serve. Also, evening services can be scheduled only by appointment but are based on student availability and occur on Monday and Thursday evenings only at our South Hills Location.
South Hills Beauty Academy & North Hills Beauty Academy will observe the following holiday closings:
HOLIDAY CLOSINGS
Spring Break: April 2nd & April 5th
Memorial Day: May 31st
Summer Break: June 28th – July 2nd
Labor Day: September 6th
Thanksgiving: November 26th  & 27th
Winter Break: December 24th – 31st
CHILDREN/ADULTS NOT RECIEVEING A SERVICE MUST REMAIN IN THE RECEIPTION AREA. CHILDREN CAN NOT BE LEFT UNATTENDED WHILE YOU ARE RECEIVING A SERVICE.  IF YOU DO BRING YOUR CHILD, PLEASE MAKE ARRANGEMENTS FOR SOMEONE TO ATTEND AND SUPERVISE THEM.
Our salon is incredibly convenient for both our students and our customers. By giving our students a place to practice their trade, we give them an opportunity to become even better professions. At the same time, our salon benefits our customers as well, by giving them high-quality aesthetic procedures and hair styling.
---
Here are our hours for each service:
Perms, Color, & Highlights:
M– F 10 am – 1:30 pm
Facial and Nails:
M – F 10 am – 2 pm
Haircuts:
M – F 10 am – 3 pm
---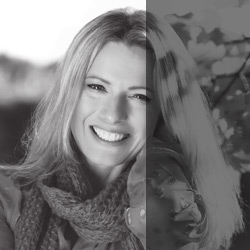 Why Should You Come to Our Salon & Spa?
Who doesn't like reduced prices? At our salon, you can get high-quality beauty procedures done, for a reduced price. And, aside from your personal benefit, you could be helping out local students. Fostering a relationship with your beauty stylist is essential. Our beauty academy brings stylists and clients together.
South Hills Beauty Academy
If you are interested in our beauty academy salon, contact us today to either schedule an appointment or discuss our pricing.
 
---
Call now for Supervised beauty appointments